Frequently asked Questions
CADNAA
1. Cadna-A - Importing from google earth error
---
Google have recently updated their API and CadnaA is now not recognising Google Earth software – Datakustik are working on the fix for this and we will update when they have. If you are seeing this error message, then you will need to follow the instructions below to fix this.
Uninstall the current versions of Google Earth on your PC Restart the computer Download & install an older version of Google Earth Here is a link to Google Earth 6.2.2.6613 32 bit https://dl.google.com/earth/client/GE6/release_6_2_2/googleearth-win-bundle-6.2.2.6613.exe We suggest that you open Google Earth before perfomring a Bitmap import.
---
2. What can I do if I get the error message, Sentinel License Manager version too old (H0042)" after installing CadnaA 2020?
---
Please install the latest dongle driver, which is available from http://download.datakustik.com/download/HASP.zip. For customers that use a server dongle (red, serial number starts with a 'S') please make sure you install the driver on the server as well as the client where CadnaA is installed.
---
3. Important Changes to CadnaA regarding Google Earth
---
In July 2018 Google Inc. changed their licensing policy for the Google Maps platform. In the attached document DataKustik explain what this means for CadnaA users and how to obtain a Google Maps API key from Google to allow you to download bitmap tiles. Download user document here.
Google Earth 7 does not work with CadnaA, as Google do not offer an API for this version to link to external software. Version 6 of Google Earth (which did work) is being removed by Google as of 31st October 2018. All users will need to use Google maps in the future.
Summary :
CadnaA 2018: use Google Maps and API key as described
CadnaA 2019: use WMS or Google Maps and API key if there are no tiles left
CadnaA 2017 or earlier: unfortunately no satellite images available anymore via Google. To do so you would need to upgrade your CadnaA version.
If you have maintenance agreement we recommend you update your software now to version 2019.
As an alternative to using Google Earth we have put together a tutorial on how to use openstreetmaps which can be seen here.
We apologise for any inconvenience this may cause, but these Google matters are out of our hands. If you have any questions please do not hesitate to contact us.
---
4. 1/3 Octave band calculations available in CadnaA
---
CadnaA has released its latest new feature for 2018; 1/3 Octave Band Calculations Click on the user guide below to see how this feature works.
---
5. CadnaA ODBC issue with Office365
---
See how to resolve any issues concerning CadnaA ODBC issues with Office365.
---
6. Build your CadnaA noise model in less than 10 minutes
---
Use this helpful video tutorial to build your CadnaA noise model in less than 10 minutes.
---
7. How to apply a Cadna V2c Licence to your USB?
---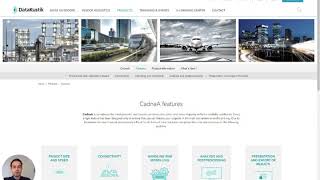 ---
8. CadnaA - How to pitch a roof on a building
---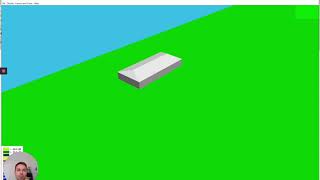 ---
9. HASP_UPDATE_TOO_OLD Warning
---
Software: CadnaA
License Control: Sentinel Admin Control Center
Accessed via localhost:1947
If you receive the error message HASP_UPDATE_TOO_OLD when applying a .v2c license file for the CadnaA USB license dongle, this is because the license has already been applied to the USB, and the version is now up to date.
Try opening CadnaA, ensuring you open only the 32-bit version (unless you have a PRO 64 license) to check the license activates the software.
---
---